Fabrice Meuwissen interviewed (VSO Software)
Fabrice Meuwissen interviewed. VSO-Software is a software editor specialized in burning softwares, it publishes in particular BlindWrite Suite and CopyToCD.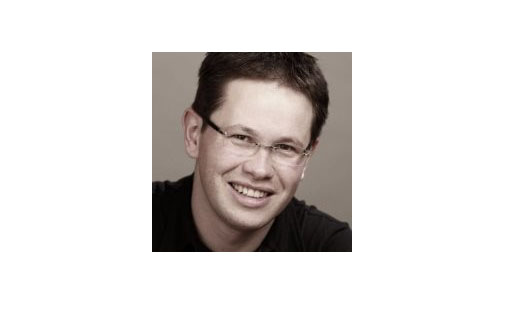 6) To my knowledge, you are the only developers of burning software to be French. The majority of the other editors are foreign and mainly German. (Ahead Software, Elaborate Bytes, GoldenHawk, etc…) Which is your opinion, how that done ? Germans are better than frenchs for programing such software ?

Yes, it seems to be a german speciality. Maybe because of the legal issues and the existence of the « fair use », but I don't have a real explanation why there are so much different german companies involved into the cd burning software. I wish to outline by the way that the german market for software is much bigger than french one. I don't think french people are not good (we are here to illustrate this, I hope).
7) The development of such software doesn't seem to be very easy. Regularly, it's needed to update the software in order to support new peripherals, new protections, etc… Does that have to take much time to you?

[lol] yes it's clear, it's not an easy task. Especially with a program like Blindwrite, we are always at the hardware limits. We are outpassing the hardware possibilities to be able to manage the latest protection. It becomes more and more difficult as the new protection are based on special media, and special methods to create the cd. We are experiencing severals problems like how to find cd writers sample, but also the cd games samples. It's difficult to handle a hardware unit or a game we can't find in France.
We own a lot of cd units, it's very expensive for us, a lot of users complains about to support some units, and sometimes we don't have one sample or we can't find it, or we don't want to buy some pretty low popular drives. And sometimes it's easier, the units isn't good enough to handle some writing mode required to produce a working copy. We didn't have a lot of contacts with manufacturer, Plextor is one of the best to bring help to developers like us, and every people trying to work with LiteOn knows it's difficult to receive assistance from them, even if they are very popular, we can't improve LiteOn support because of the lack of assistance. Research, development and test take all our time.
8) Can you present to us your softwares : BlindWrite Suite and CopyToCD ? What can we do with them ?

Blindwrite Suite allows the creation of CD backup. It's what we name « 1:1 copy ». Blindread saves the CD as an image file on the hard drive, Blindwrite allows to write this one. Blindread can be used to save images on hard drive, knowing the actual hard drive capacity, lot of people use these products to save and archive their CD. Blindread can be used too with an emulator like Daemon Tools.
Copytocd is a product oriented « CD creation from file », we didn't find the product we dreamt, that our grand-mother could use, and that avoid to launch an enormous application like Nero just to save a big file. CopyToCD can write fast audio cd from many file format like MP3, Windows Media Player, Ogg vorbis, Monkey's audio, and WAV.
CopyToCD is an application without interface.. finally there is only a progression dialog, but all our parameters have been grouped into an other application. Another CopyToCD advantage : it can be integrated in any application by a command line, that allows to novice programmers who don't want to loose weeks to program CD export functions.
9) Burning softwares are increasingly many (cf. our download section) , easy to use and powerful. Can you convince us to use one of your softwares ? To resume : why our readers and visitors who doesn't know your programs, they would need to use one of them ? What do you offer with these programs than we couldn't find or make with another?

Well… No, i don't wish to try to convince. One often makes me the remark, which advantages compared to Nero? etc… I like to say that it's the same thing as the manufacturers of cars. Why Peugeot rather than Renault ?  Each one have its reasons. In the case of Blindwrite there are nevertheless few products which are able to make backup copies of last games. After it's a question of taste and ergonomics, after-sales services.
We have developed our own drivers (Patin Couffin : a name very frenchy ;) ). And for example it's extremely competitive in the use of external peripherals (USB, USB2, Firewire) which become popular. Then in the case of CopyToCD, it's very simple of use, not any superfluous features, it adapts to your selection of files. For example you select 10 MP3 it will propose to you to burn them in an audio CD because it's possible. If you select 100 files MP3 and 100MB of files then obviously you don't intend to make audio CD.
It depends on affinities of each one, I has enough to use the burning function integrated in WinXP because when I want to burn files on CD, it's always in the urgency. All the software became ultra powerful with tons of options. In our software we try to be accessible and usable. The user doesn't need to know protections.
10) Your program BlindWrite Suite is able to carry out functional backup copies 1:1 of majority CDs of the market. Do you already had problems for that ? (software game editors, BSA, etc..)

Not for the moment. We are in all ways in contact with protections editors like Securom, SafeDisk, LaserLock, etc.. that I met in forums like Milia, ECTS or E3. We don't have any relational problems with them.