Fabrice Meuwissen interviewed
VSO-Software is a software editor specialized in burning softwares, it publishes in particular BlindWrite Suite and CopyToCD. The first is able to reproduce CDs (protected or not) : Audio CD, Data CD, etc… For its part, CopyToCD is a rather original so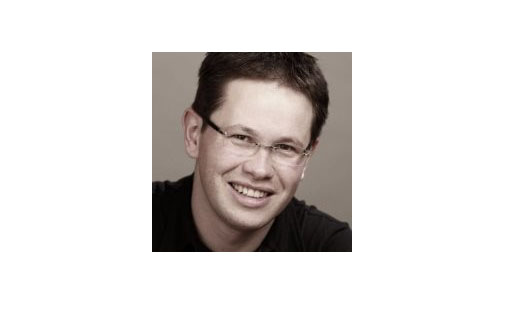 VSO-Software is a software editor specialized in burning softwares, it publishes in particular BlindWrite Suite and CopyToCD. The first is able to reproduce CDs (protected or not) : Audio CD, Data CD, etc… For its part, CopyToCD is a rather original software making it possible to back up quickly and easily data on CD by a right click mouse.
Perhaps you know these softwares, perhaps you even already used them, but do you know that « VSO-Software » is a team of French developers? In order to have more informations about VSO-Software, about their actual software and the futures, we have realised an interview of Fabrice Meuwissen. I invite you to discover it. Follow the guide…
 
1) As we indicate it in introduction, VSO-Software is a French editor. Can you say us who has created VSO Software? How and when ? Also what is your role within the company?
The original Blindwrite Suite's author, and previously Blindread several years ago, is Jacques Vignoles which is both technical director and manager of VSO-Software SARL. Jacques and myself know each other since several years. At the beginning Blindwrite was only distributed as a shareware, but in order to manage the distribution agreements for retailing in differents countries, a company was created in may 2002.
Jacques (a.k.a Wesson) is involved in the development while I manage the others activities like the first level technical support, the sales support and web site and public relationships. The development and the distribution of the Blindwrite and others products turned into a full time activity since some months only, just before it was only a hobby after our others job work time. The fact we are now at full time on project with our own company explains why we are more active and we will increase the number of new products in the upcoming weeks.
2) How many members are there in your team ?

Mainly 2.. yes…only 2 persons at full-time. Of course we benefit of some member's help, as for translations. Some of the vso-software team members are still students like Bertrand which manages the hardware database, or Philipp our german technical support assistant..
3) BlindWrite and Blindread are the first softwares developed by VSO ?
Absolutely, Blindread exists since years, it was really the first product specialized into the personal backup task of protected cd. At the beginning another program to burn the image was required ( CDRWIN, Fireburner ) but later Blindwrite was developped. Of course the next version of the suite will be the merge of BlindRead and BlindWrite. CopyToCD is a very recent product to be used in a different market share..
4) Why are you specialized in burning softwares ? Is this by passion, challenge? (it shouldn't be easy to update the software in order to be able to carry out backup copies 1:1 functional …)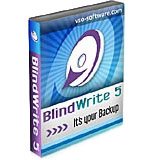 Originally, Blindread was created to backup damaged cds, but it was used quickly to read and backup all kind of cd and became a reference application. Today Blindwrite is the most convenient software to extract, store and create perfect copies for personal use only. The editors have to stop thinking all the copies are aimed to piracy, we receive a lot of customers experiences about their use of Blindwrite.

For example, we received a lot of report from parents to thank us to protect their cd against the inappropriate use of their children. Let me tell you a personal story, when the first cd player and the first game was released, ( Myst and a Mitsumi 2x ) I destroyed the cd stupidly after few hours because of the use of a mosquitoo killer spray. spray felt on the cd surface because I let the cd on my desk, and the cd became unreadable. There are a lot of different cases where a backup is really useful, without thinking about piracy.

5) Although you are french, we can notice that your various websites are written in English at 99%. Why ? I admit that English is the international language, but why french langage takes a so little part ?

I understand french people would appreciate a french translation, especially because my english is far to be perfect …but the problem is time and human ressource, manage the web site in several languages take a lot of time, maintain and update all the news is really a long job, as we post a lot of news it's impossible at the moment to have multilingual support.

This comment illustrate one of our weak point as a lot of french users don't know we are mainly a french team, I am always smiling when a french customer write me in english by email because he miss the information..